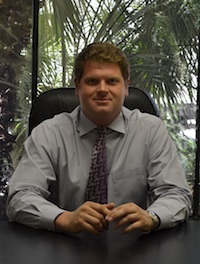 Christopher Donald Hewitt
I consider myself a debt consultant and file Chapter 7 and Chapter 13 bankruptcy as well as doing debt settlement for individuals and married couples who are experiencing financial difficulties and having a hard time meeting their current debt obligations. I can stop wage garnishments from being enforced against a person who has a default judgment against them. I frequently stop banks from foreclosing on my clients properties so that we can buy some time and potentially put any arrearages into a chapter 13 plan. If you cannot afford a chapter 13 plan because you essentially have no disposable income then we can at least buy you some time to live in your house while we make other arrangements and discharge your unsecured debt. I also can remove a 2nd mortgage if its completely underwater at the time of filing and a chapter 13 is in your best interest. As well as being a seasoned bankruptcy practitioner I also offer alternatives to bankruptcy such as debt settlement where we negotiate directly with your creditors to reduce the principal amount of debt that you owe. I will give you all the warnings and potential pitfalls of doing this as opposed to many companies who will sell you on this approach. There can be tax consequences to debt settlement and you may be issued a 1099 at the end of the year and I can help advise you to whether you can be exempt from paying the taxes due to insolvency. I have had amazing results with certain clients who would not fit into a chapter 7 bankruptcy because of their income brackets and clients who have not paid taxes and other issues that effectively keep them out of the bankruptcy court and make debt settlement a better alternative. If you are sued during the debt settlement process, your income changes, or you decide that bankruptcy is in your best interest I will take 75% of the fee that you have paid and convert your case to a bankruptcy. Debt Settlement typically works best for people that can come up with 40% of what they owe within 18 months and otherwise would not benefit from bankruptcy.
As well as filing bankruptcy on behalf of clients I also enforce FDCPA and Rosenthal Act violations against creditors who are violating the law in terms of their collection efforts. I ran a debt settlement firm for close to two years and during that time was privy to the outright abuse that debt collectors bestowed on my clients. I've seen debt collectors threaten to have a sheriff come out and arrest people on grounds of fraud. I've seen collectors call people at work repeately after being told they could not take calls at work. All of these issues are violations of the FDCPA and also the Rosethal act which is specific to California. There are typically $1000 dollar statutory damages as well as attorney fees that are paid in violation of the FDCPA. These cases are expensive for creditors to defend and often result in settlement.
Education
J.D., Golden Gate University, 2004
B.A., University of Oregon, 1999
Bachelor of Arts in International Studies
Jurisdictions Admitted to Practice California, 2005

Professional & Bar Association Memberships
NACBA
Member Since: 2008
BBB
Member Since: 2009